Solbris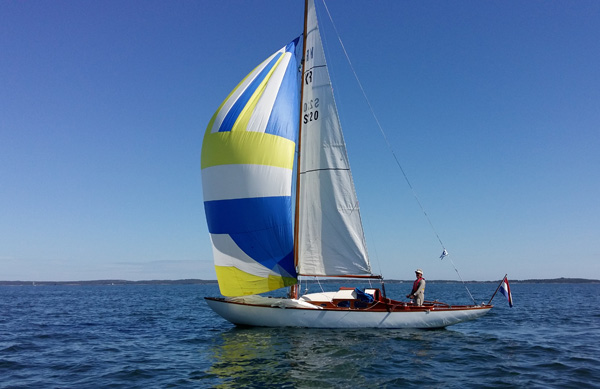 The Coastal Cruiser, Kustkryssaren, Solbris was designed by Jack M Iversen (design 723, 1948) and built by Linköpings Båtvarv 1950 by three master builders from Williams Båtvarv in Motala.
Mahogany planking on oak backbone. Frames of galvanized steel with two intermediate ash frames. Deck of massive teak (19 mm). Deckhouse of Mahogany. Ballast keel of cast iron with bottom part made of lead. (ca. 1400 kg) Motor: Albin O-2 from 1950, two cylinder, 10 Hp, petrol engine (Completely renovated 2018). Mast of spruce, varnished. Stainless steel mast fittings and rig wire.
A fine boat in very good condition. The present owner has taken care of her since 2007. Her previous owner had the boat for 37 years.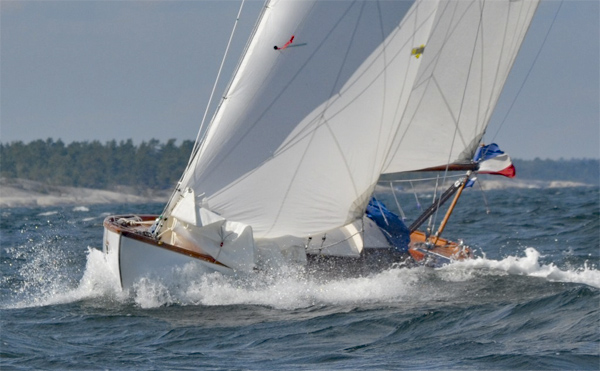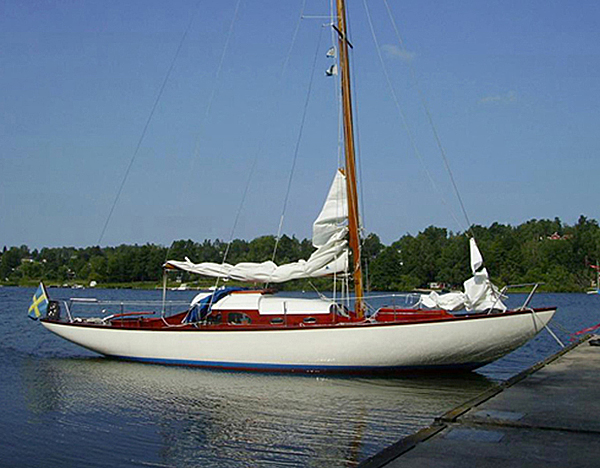 Båtdata
| | |
| --- | --- |
| Ägare | Olaf Stevens |
| Anrop | 0730317214/SB 5547 |
| Båttyp | Kustkryssare |
| Byggnadsår | 1950 |
| Konstruktör | Jac M Iversen |
| Varv | Linköpings Båtvarv |
| Ort | Linköping |
| Löa | 9,50 m |
| Lwl | 6,3 m |
| Bredd | 2,25 m |
| Djupgående | 1,5 m |
| Deplacement | 3 ton |
| Material i skrov | Mahogny |
| Däck | Teak |
| Riggtyp | Bermuda |
| Segelyta(stor+fock) | 28 kvm |
| Tecken i seglet | KR 220 |
| Motor | Albin O-2 |
| Sommarhamn | SSK Ulvsunda |
| Vinterplats | SSK Ulvsunda |