Albatross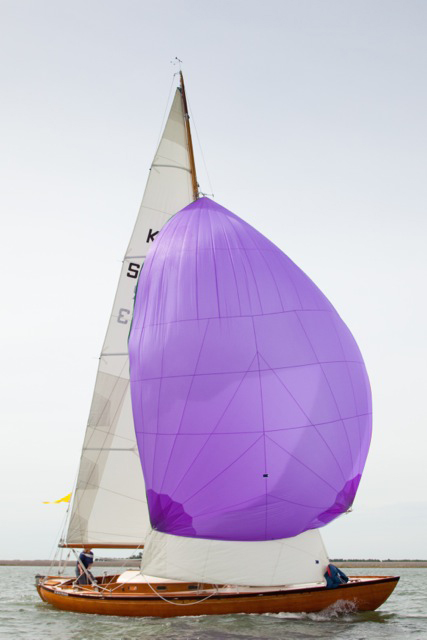 Albatross (KR S273 / AL 11) is since November 2003 in Holland. In 2005 we rerigged her according to the original drawings of Knud H Reimers and since then she sails in her former glory with a wooden mast.
Albatross is still in good shape, original planking natural varnished, inside with rå linolja. We replaced the old unreliable Färe Göta engine from 1956 for a modern Vetus diesel. And replaced the dödträ and sambord, also strengthen stävarna.
We like to take part in clubregattas and sail with her against both classic and modern yachts. The Stortumlare is a real cruiser-racer. Races in which we participated are mostly combined with some vacation sailing trips. List so far:
2005, 2007, 2009 Dutch Classic Yacht Regatta,
2010, 1014 Classic Week  FKY Germany, sailing around Germany and Denmark
2008 July-August Mälaren, Stockholm archipelago
2012 June-July sailing around Stockholm archipelago, Classic Boat Meet Nynäshamn
We spend most of our weekends on board sailing the IJsselmeer.
With the sailnumber we were able to track all the previous owners. We already did receive some photos of former owners but new information about her history is most welcome. We have collected now a small library on classic Scandinavian yachts.
Former owners:
1939-1949 Nils Olsson – Stockholm (Garm II)
1950-1953 Uno Murray – Djursholm
1954-1958 Lars Haglund  (Albatross)
1959-1961 L. Hemmingson – Karlstad
1962-1966 A. Andreen
1967-1968 E. Anners
1969-1982 U. Kramer (Vänta Lite)
1983-1992 Magnus Kramer
1993-2000 Jonathan Bell – Göteborg (Meteor)
2000 No name
2000-2003 Arne Borring – Oslo (Albatross)
Båtdata
| | |
| --- | --- |
| Ägare | Yvette Hoekstra Gilbert de Bruin |
| Anrop | +31 6 41376510 |
| Båttyp | Stortumlare |
| Byggnadsår | 1939 |
| Konstruktör | Knud H. Reimers |
| Varv | Sverres AB |
| Ort | Göteborg |
| Löa | 9,85 m |
| Lwl | 8,00 m |
| Bredd | 2,31 m |
| Djupgående | 1,6 m |
| Deplacement | 3,8 ton |
| Material i skrov | Mahogany |
| Däck | Oregon pine |
| Riggtyp | Bermuda |
| Segelyta(stor+fock) | 35 kvm |
| Tecken i seglet | KR S273 |
| Motor | Vetus 13 hkr |
| Sommarhamn | Huizen, Nederländerna |
| Vinterplats | Huizen, Nederländerna |